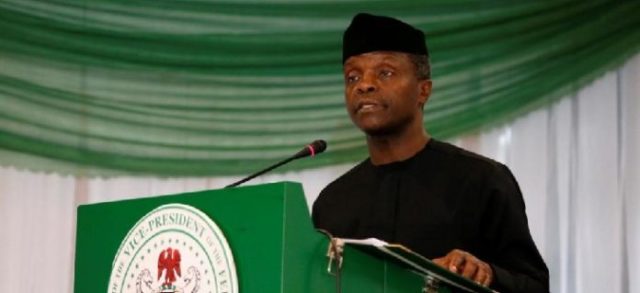 Yemi Osinbajo has come out to say Delta and Akwa Ibom States should not be PDP states.
He said he expected the people of the states to embrace APC's progressive ideology instead so they can be duly developed.
Yemi Osinbajo, who paid both states a visit yesterday disclosed that they have better potential than PDP has realized, and that is what the ruling party will look into if they are given the chance to rule.
"Even the East West road that we have been talking about, this is the first government to put resource into it and all of us will be able to benefit.
"The Lagos-Calabar railway is also ongoing. When people criticize President Buhari, many forget that of the four refineries that we built in this country, that when he was Minister of Petroleum was when we built three of them, 3,500 kilometers pipelines laid in three years by this same, Muhammadu Buhari.
"So we asked ourselves are we not better off under such a President, are we not better off when our state is part of that center? Delta State should not be an opposition state, why should it? "What happened at the Presidential and National Assembly elections were a great victory, but the completion of the victory will come on Saturday when Great Ogboru will become the governor of Delta.
"Delta cannot be the same again. Delta was our focus of attention, we wanted to see what will happen.
"Delta has proved a very important point that it is ready for a change to the next level.
"Security is a fundamental issue and we will pay special attention to it,"