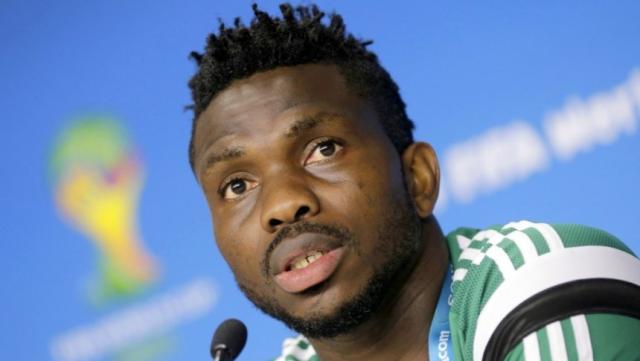 Super Eagles legend, Joseph Yobo has come out to reveal why he rejected Juventus and Arsenal for Everton.
Yobo recently revealed that he made that decision because David Moyes vowed to make him one of the best defenders in the world.
According to him, making an impact alongside Okocha in a match vs Roy Keane caught Moyes' eye and this eventually sealed his move to England and Everton.
He added that the fact that Moyes was a young manager at the time and also an ex defender made the move a very attractive one for him at the time.
His words, "When I was at Olympique de Marseille I played at the back with Frank Leboeuf, former Chelsea defender, so when he saw me he said, 'Wow you are lightning-quick' that I was strong and powerful,"
"He said to me that the French League is good, that I'm playing for probably one of the biggest clubs Marseille but he thinks England would suit me so well.
"How I moved to Everton, we played against Ireland in a friendly game preparing for the 2002 World Cup and David Moyes watched me.
"That game I played in the midfield with Jay-Jay (Okocha), so we were in the middle and we played against Roy Keane, the former Manchester United captain, and I was able to make a statement in that game.
"After that game, David Moyes spoke to me that he wanted me to come to Everton and I made him understand that I wanted to go to the World Cup first because even at the World Cup there was something going on with Juventus, a rumour that I was going to Juventus, so I told my agent that I wanted to go to the World Cup and I'm glad my dream came true.
"At the World Cup, people said I was one of the best performers and there were offers from everywhere for me.
"My agent told me that we were going to England, London. I didn't want to ask too many questions, where we were going, there were rumours of Arsenal and other teams but I went to Belgium and we took a flight and the flight landed in Liverpool.
"He told me Moyes wants to speak to me, so Moyes took me around the club, told me his dreams and what he expects from me and how good a player he wants me to be.
"Basically he wanted to make me one of the best defenders in the world, those were his words. He bought me lunch and sold the club entirely to me.
"He was a young manager, a former defender, one thing that struck me was he said he wants to make me one of the best defenders in the world, so we spoke with my agent and I decided to move to Everton but they couldn't reach a deal that's why it was a loan."