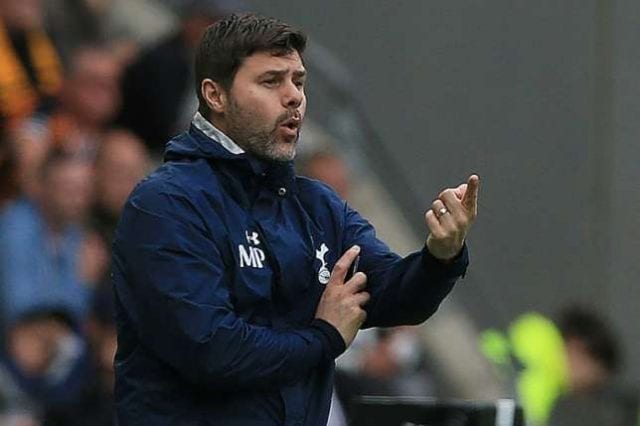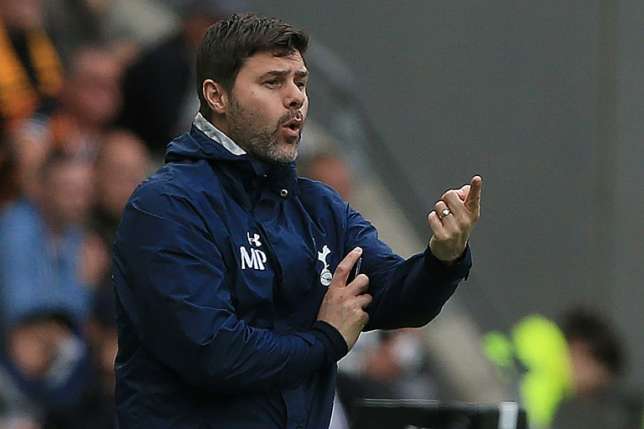 Mauricio Pochettino has no issues with the Tottenham fans who booed his decision to substitute Lucas Moura during Tuesday's Champions League victory over PSV Eindhoven, and has thanked them for turning out at Wembley again.
The home faithful voiced their displeasure when Pochettino withdrew the lively Lucas just after the hour-mark, when the visitors were leading 1-0.
But Spurs' manager says he has no problems with the reaction and has proudly pointed out that his changes — particularly the introduction of Fernando Llorente, who set up Harry Kane's equaliser — helped his team to battle back and triumph 2-1.
"I understand [the boos]," he said. "I like it because after nearly five years I think it's the first time that they've been critical of me and didn't agree with me — but in the end, 2-1.
"It's always difficult to take decisions. Of course the fans are disappointed. They want to play with nine or 10 strikers when you're losing the game.
"But we tried to find solutions and the solution was to put Fernando Llorente on, and how the goal arrived was Llorente was there for Harry Kane, or to help in one or the other side with the full-backs pushing higher, with [Kieran] Trippier [coming on].
"Sometimes people say: 'Oh, Pochettino doesn't have a Plan B or Plan C.'
"But the most important thing was to have a plan, and then, like today, it was good to have a different way to approach and to score goals.
"But I have nothing to say about the fans. I'm so happy, so grateful, and I understand their reaction. Only I can tell the fans: 'Thank you' because coming again to Wembley, supporting the team and making the effort, we cannot ask for more."
Despite their victory, Tottenham face a tough challenge to qualify from Group B, given they lie three points behind second-placed Inter Milan — their next opponents — and are still to face Barcelona at the Nou Camp. Pochettino is looking at the situation positively though.
"If we are able to beat Inter Milan we are going to be with them on seven points and then we have one game to play, and in one game anything can happen," he said.
"We will see if Barcelona is qualified for the next stage, and of course we're going to go to Barcelona trying to win the game.
"I think the belief is still there and you know me, I'm so optimistic. I thought we were so close to winning the game [against Inter Milan in Italy]. We deserved more. If we're able to beat them the percentage to be in the next stage will be higher.
"I'm so pleased [about tonight's win], with the effort after what was our fourth game in nine days. It was in the end the team fighting and making a fantastic effort. In the end I think we found the reward, and the team never gave up and showed big character and personality.
"I'm so pleased with everything — not only the effort of the performance, but how we played in the opposite half, trying to be patient and not taking rash decisions and not making a mistake."