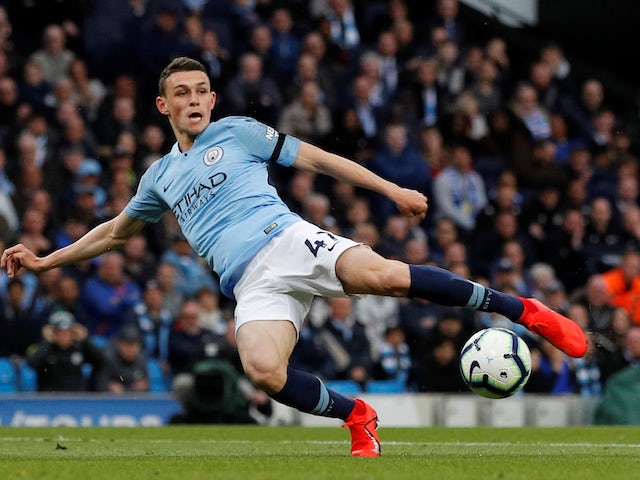 Manchester City defender, Kyle Walker has come out to say that Phil Foden is the best youngster he has ever seen.
He recently revealed that the Englishman is miles ahead of Harry Kane, Andros Townsend and Harry Winks when the were his age.
According to him, Foden is the most talented up-and-coming player he has watched because he keeps learning from pass masters like David Silva.
He added that the teenager just has to improves on his final ball and he would be the complete player.
His words, "He is the best youngster I have ever seen,"
"That is after playing at Tottenham with the likes of Harry Kane, Ryan Mason, Andros Townsend, Steven Caulker, Harry Winks, who are very, very good players.
"Phil is leaps ahead of them for me, just because of his knowledge of the game.
"I don't know if it is because he is constantly watching David Silva and learning from him, or just his knowledge of the game.
"I think if he just improves on his final ball, on assisting and his final decision making on that, I think that comes with experience.
"As a player and as a human being, he is top class and I wish him all the best in everything that he does because he deserves it all."
On the season, "It wasn't really being talked about because as players we have a job to do and that is on the pitch.
"Anything behind the scenes is completely out of our department. It is obviously fantastic news for the club.
"I feel that everyone from the kit men, to laundry staff, to us as players, work extremely hard to qualify, at minimum, for the Champions League each year and I think that is what we deserve.
"We are second now in the league and so we should play in the Champions League next year. I am glad it has been overturned and roll on next year!"