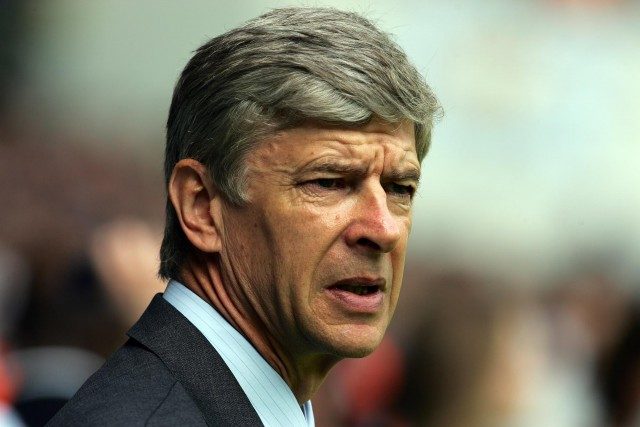 Arsene Wenger says footballers can pick a thing or two from sumo wrestlers when it comes to respecting opponents after big matches, after the fracas that broke out after the Manchester derby.
The Arsenal boss said such incidents are "part of the intensity" of big matches and that he could understand if United were upset with City's celebrations, before pointing to a cultural lesson he learned when coaching in Japan in the 1990s.
"I don't know what happened really," he told a news conference. "It's difficult to take when you lose a big game when you see the 100 percent celebration on the other side. It's always experienced a little bit like an offence.
"And that's why, when I was in Japan, I admired sumo. Because in sumo, you can never tell which guy has won. He doesn't show his happiness because of respect for his opponent. And that shows how deep the culture is there of the respect of each other. Is it something we can copy? I don't think so, because it's not part of our culture."
"It's part of the incidents that sometimes can happen in big derbies," he said. "In fact, you're always very good, the press, because you build these things up like they're life or death and then when something happens after, you're surprised.
"That's part of the intensity and the importance of the game, sometimes it can go a bit overboard. It happened to us, it happened to them. It's unfortunate, but ideally you would commit 100 percent, 200 percent on the pitch and be an angel after. But it is not always the case."
Arsenal face West Ham on Wednesday looking for their first win in three league games, and Wenger said he will be without both Aaron Ramsey and Shkodran Mustafi for the match.