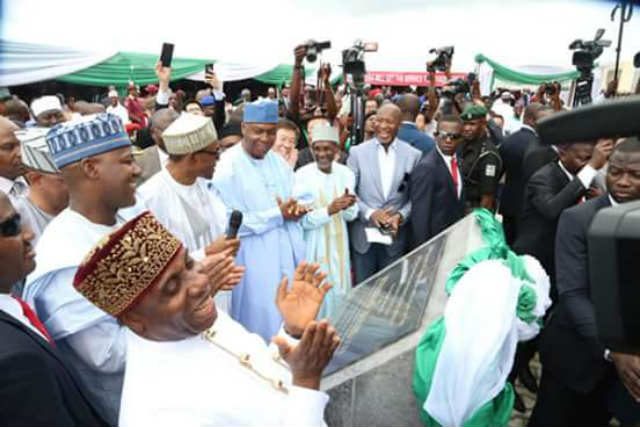 "Amaechi believes in transparency and accountability. He was the first governor in this country to begin a Stewardship Account. He was the first governor to publicly say to people, this is what we have received, this is what we have spent; this is where we have spent it. He was the first governor in this country to take over the payment of primary school teachers, which is a local government function. Rivers State under Amaechi was the first state to have its own Procurement Act. The World Bank not only commended, but asked other states to go and see the Implementation of the Due Process regime in Rivers State and adopt the great works of Amaechi accordingly. He was the first governor to pass the Fiscal Responsibility Law to check government officials and exclude himself from award of contracts throughout his tenure as Rivers State Governor; this is the fellow that Wike is presenting in borrowed robe". – Eze
Preamble
Today, Chief Nyesom Wike, the Governor of Rivers State's desperation to drag ex-governor and current Minister of Transportation, Rt. Hon. Chibuike Rotimi Amaechi, his benefactor and predecessor in office, in the mud in order to ruin and cast aspersions on his political future is no longer in doubt to observers of Rivers State politics. In any human calculation, Wike has exceeded every norm in propaganda warfare and strategies in achieving his aim in that regard. Though I have done much in chronicling most of Wike's efforts in disparaging Amaechi's person and personality in several of my past articles but permit me, in avoidance of doubt, to recall some ugly events in Wike's sole agenda of destroying Amaechi since he assumed office as Governor of Rivers State.
At the time Amaechi was nominated by President Muhammadu Buhari as a minster of the Federal Republic of Nigeria, Wike sold all decency in public office and embarked upon vendetta unknown to the history of politics in Nigeria, to ensure that Amaechi became a public odium and ridicule, as even the Senate of the Federal Republic of Nigeria played along by postponing on several occasions the screening and confirmation of this innocent man, whose only crime was his audacity in ensuring that a corrupt political system under the watch of Dr Goodluck Jonathan was duly voted out of power by Nigerians during the 2015 presidential election.
Some of Wike's efforts suffice here:
In his efforts to achieve his aim of reducing Amaechi to nothing and impugning his character before Nigerians, he spent billions of Rivers State funds to assemble and sponsored a satanic documentary on Amaechi, aired on Africa Independent Television (AIT), well-noted for this type of nefarious acts, after which they will tender public apologies asking for forgiveness. This satanic documentary, for which he earmarked billions of naira, was one of his plots to destroy and decimate the person and character of Amaechi. Other propaganda tools planned and deployed during this period, in the war against Amaechi, include sponsored publications such as advertorials, columns, editorials and Op-Ed articles in major international, national and local print media; sponsored personality discussion programmes in the electronic media and sponsored special documentaries on television and radio through independent groups and organisations, just to ruin and destroy a man who if not for him, he, Wike may have ended up probably as a farmer or a big-time car dealer.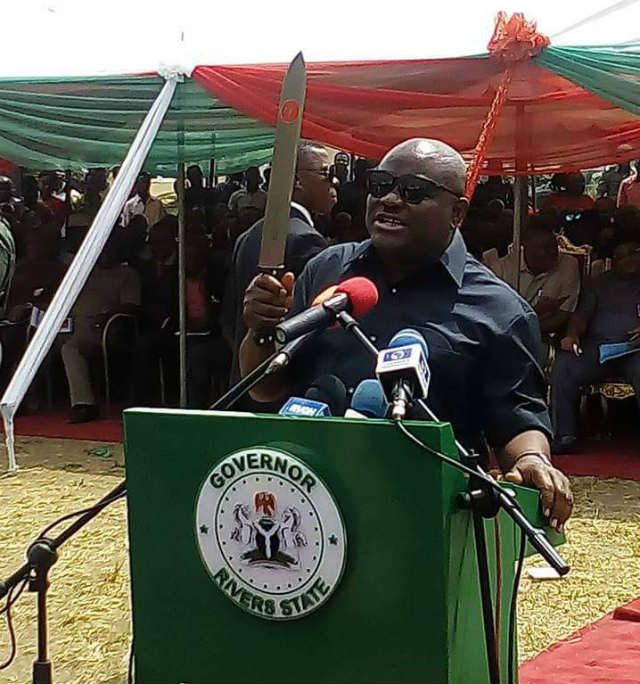 This insidious plot by Wike includes commissioning a team made up of persons within and outside Rivers State to 'initiate, formulate and contrive false, damaging reports bordering on alleged corrupt practices by Amaechi, which were circulated to individuals and institutions within Nigeria and abroad, with a view to damaging the incorruptible character and rising profile of Hon Amaechi, in order to blackmail and put pressure on President Buhari not to appoint him into his government.
Wike did not stop at these, but went further to set up Justice George Omereji's panel, to investigate the administration of Hon Amaechi. Though the panel did not found any wrong-dealing or corrupt practices by Amaechi, Wike went ahead to issue a white paper indicting him of embezzling the sum of N53 billion. How on earth can someone in his right senses describe funds withdrawn with the approval of the legislature and spent as prescribed by the state budget to be missing? Wike, in his desperation to stop Amaechi's appointment as a minister, resorted to dancing naked in the market place.
Wike has not stopped his war against Amaechi, and will not relent until probably God calls him to order. At this juncture, let me state that my main aim of writing this treatise is to, once again, present Amaechi's financial scorecard when he held power as the governor of Rivers State, and leave you the reader to pass your own judgment.
Amaechi and the Resources of Rivers State: Testimony of An Insider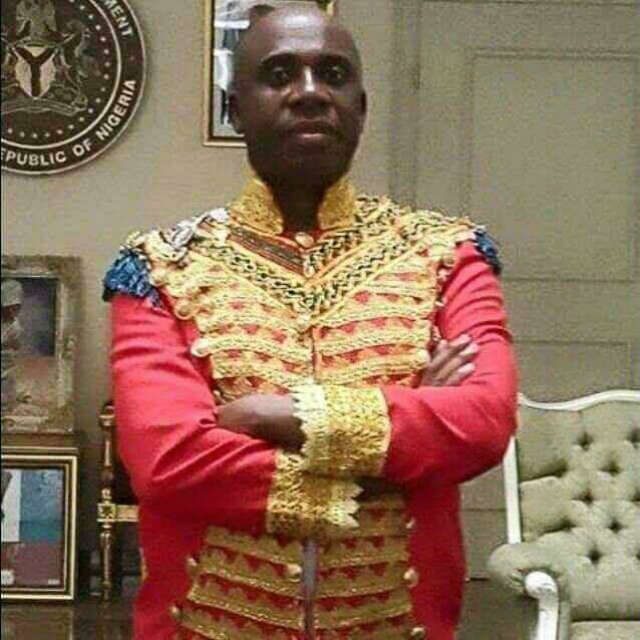 Having been privileged to study, monitor and work with both Amaechi as governor of Rivers State and Wike as former chief of staff to the government of Amaechi, as well as Wike's period as minister of state for education, I owe the world a duty to put records straight so as to avoid misconceptions.
Addressing the financial allegations against Amaechi
1. The allegation of using Rivers funds to fund the APC presidential election; Reacting to the ceaseless insinuation and allegation that Rt. Hon. Rotimi Chibuike Amaechi used and misappropriated the Rivers State funds to foot and sponsor the 2015 presidential election of President Muhammad Buhari, Amaechi said and I quote, "I didn't fund the APC. Rivers State government has no money to fund the APC. They have been accusing me of using Rivers' money to fund the APC. The APC is a big party, so it can fund its activities. I do not fund the APC with Rivers' money. I challenge all those who have been accusing me of funding the APC to show just one account through which I fund the APC with monies belonging to Rivers State?" Funny enough, Wike and those behind these falsehoods, not minding that all the accounts under the watch of Amaechi then as Rivers State Governor are now with Governor Wike, none of them have produced any single Rivers State Account where Amaechi produced funds to sponsor the presidential campaign of APC. Nobody till date has produced the bank account where APC campaigns were sponsored by Amaechi or the Rivers State Government.
2. The other three key allegations against Amaechi that have become a recurring decimal which Wike and his cohorts have continued to package and repackage in their efforts to run down and present him in a borrowed robe and rubbish his political career are the alleged fraudulent sale of Rivers State power assets and conversion of proceeds amounting to N60,480,000,000.00; unlawful payment to and criminal conversion of N6,633,440,000.00 by Clinoriv Specialist Hospital, and unlawful enrichment of Messrs Collect Solutions (Nig) Limited with public funds to the tune of S1, 505,895, 698.70 (one billion, five hundred and five million, eight hundred and ninety five thousand, six hundred and ninety-eight naira, seventy kobo).
Addressing some of these bogus and unfounded allegations, George DN Feyi, former secretary to the Rivers State Government, and Chamberlain S. Peterside, former commissioner for finance, wrote to President Muhammadu Buhari with attached bank statement and relevant documents debunking the allegations of corruption, and rendering most of these allegations baseless. According to these two fine and principal actors in the administration of Rivers State under the watch of Amaechi, the facts concerning three key allegations raised against the ex-governor that include alleged fraudulent sale of Rivers State power assets and conversion of proceeds amounting to N60,480,000,000.00; unlawful payment to and criminal conversion of N6,633,440,000.00 by Clinoriv Specialist Hospital, and unlawful enrichment of Messrs Collect Solutions (Nig) Limited with public funds to the tune of S1, 505,895, 698.70 (one billion, five hundred and five million, eight hundred and ninety five thousand, six hundred and ninety-eight naira, seventy kobo).
The ex-officials informed Buhari that the decision to sell 70 percent of the state's equity in the power assets of the state was arrived at after an extensive deliberation by the Rivers State Executive Council on 15th and 16th August, 2012. The letter listed the reasons behind the sale and the leasing and concessioning of entities such as Risonpalm, Supabod and Olympia Hotel. "These entities were leased/concessioned and NOT sold as being mischievously and erroneously peddled by some individuals in Rivers State. At the end of the lease/concession period, these revived assets will revert to the State Government." Feyi and Peterside added that payments from proceeds of the transactions were lodged in the Rivers State Power Assets Sale Account with Access Bank, as well as the Rivers State Revenue Account at Zenith Bank. They also stated: "The companies that were erroneously portrayed as fronts for looting of funds were actually those that bought the USD and made remittances of naira equivalent into the Rivers State Revenue Account with Zenith Bank." A table of the companies was also included in the letter to the president.
On the alleged unlawful payment to and criminal conversion of N4,633,440,00.00 by Clinoriv Specialist Hospital, the two officials also explained in details the efforts made by the Amaechi government on the matter to convince Buhari that Amaechi "did not maintain 'a studied silence for seven years without making any efforts' as claimed by the petitioners, and he is also not involved in any unlawful enrichment and criminal conspiracy to convert public funds to private use."
The duo also dismissed the issue of alleged unlawful enrichment of Messrs Collect Solutions (Nig) Limited as bunkum. They concluded that the allegations of fraud and wrongdoing against Amaechi are baseless. "The authors of the petition are either ignorant of the true facts or deliberately misrepresented and twisted the facts in order to tarnish the image of the former governor Amaechi and his administration for the purpose of achieving some heinous political agenda", the ex-SSG and former finance commissioner said in the rejoinder to Buhari.
Amaechi and management of Rivers State Finances:
To demonstrate the seriousness of Amaechi's careful management of the resources of Rivers State, he immediately on assuming office in 2007 constituted his cabinet with men and women of integrity and seeing the decay in infrastructure in the state commenced his task by initiating and signing into law, Road Maintenance and Rehabilitation Agency Bill No. 3 of 2008, Sustainable Development Amendment Bill No. 1 of 2008, Procurement Public Bill, Saving Public Fund Bill, and even a bill excluding the office of the governor from signing and awarding of contracts. The fact remains that no other state in Nigeria has such laws in operation, excluding the governor from interfering and awarding of contracts and saving part of its revenue for the rainy days. With the enactment of these bills, the governor demonstrated early enough the type of governance he intends to bequeath to the State: Governance premised on accountability, service delivery and people-oriented government for the greater good of Rivers people.
According to Amaechi, "In order to lay a strong foundation for positive change in governance in the state, the administration has taken it upon itself to initiate very critical bills on fiscal responsibility to the State House of Assembly and virtually all of which have been passed into law and assented to by me. The Executive arm of government so far has credit for having at least 60 per cent of all bills passed by the House of Assembly, saying that virtually all the bills were designed to deal with the age long problem of financial irresponsibility and rascality and as far as the existing laws on fiscal responsibility are concerned, anyone in government who tries to have an over sight of the due process mechanism in the state would surely run into problems."
"Amaechi believes in transparency and accountability. He was the first governor in this country to begin a Stewardship Account. He was the first governor to publicly say to people, this is what we have received, this is what we have spent; this is where we have spent it. He was the first governor in this country to take over the payment of primary school teachers, which is a local government function. Rivers State under Amaechi was the first state to have its own Procurement Act. The World Bank not only commended, but asked other states to go and see the Implementation of the Due Process regime in Rivers State and adopt the great works of Amaechi accordingly. He was the first governor to pass the Fiscal Responsibility Law to check government officials and exclude himself from award of contracts throughout his tenure as Rivers State Governor; this is the fellow that Wike is presenting in borrowed robe"..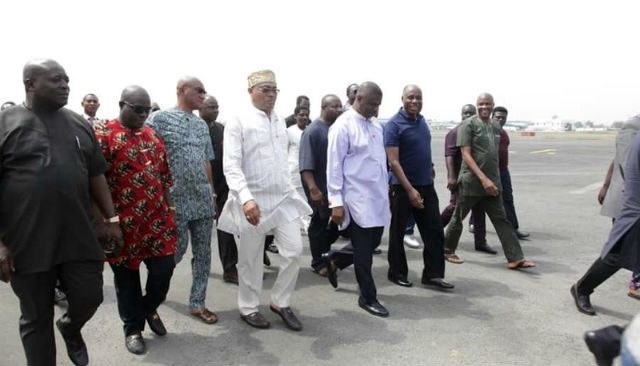 According to Dr Peterside the former Commissioner of Finance, since assuming office, efforts have been relentless to modernise the public finance architecture in the state to improve how we account for revenues and report our expenditure. It is on record that Rivers State remains the first and only state that maintains a dual international credit rating from Fitch, and standard and Poor's under Amaechi's watch. This is no mean feat considering the rigorous process of not only obtaining the ratings but constantly sustain and improving it. Compared to several states in Nigeria or sovereign entities around the world, as can be attested by these ratings, the state has maintained an enviable record of accountability, financial prudence and full disclosure. Our records are therefore verifiable and open from the regular rating reports and annual audited financial statements. One of the key pillars of transformation and modernisation of policies in the state is the enactment and operation of a transparent public procurement process that creates a level-playing field to all potential vendors and contractors in the state."
Other steps by Amaechi in managing the resources of Rivers State
Apart from initiating critical bills for the economic revolution in the State, the Governor inaugurated a high powered Economic Advisory comprising of the best brains in Rivers State the includes Prof Nimi Briggs as Chairman with Prof Tam David West, Engr. Tonye Princewill, Barr Ledum Mitee, Dr Chamberlain Peterside amongst others as members. Speaking while inaugurating the Council, Gov Amaechi said the task before the high-powered team was to make recommendations that would attract new investors and make old ones more profitable. The governor said the responsibility of the State government was to abide by the blue print for economic development of the state because government alone cannot be the sole producer of funds and employment. He noted that the present security challenges in the Niger Delta cannot be an excuse for mass poverty in the state. He explained that the present economic position of Rivers State was worrisome because a lot of companies have down-sized their operations while others have closed down completely.
The Governor hinted that the members of the economic council were chosen strictly on merit, as no consideration was given to where the person comes, adding that the challenges of the assignment which is remuneration free, was enormous but God has given the state competent, knowledgeable and capable persons.
Prof Briggs the Chairman of the Economic Team assured that they would examine the issues seriously and proffer solutions that would assist the State move forward while congratulating the Governor for the decision to find solution to the economic problems in the State.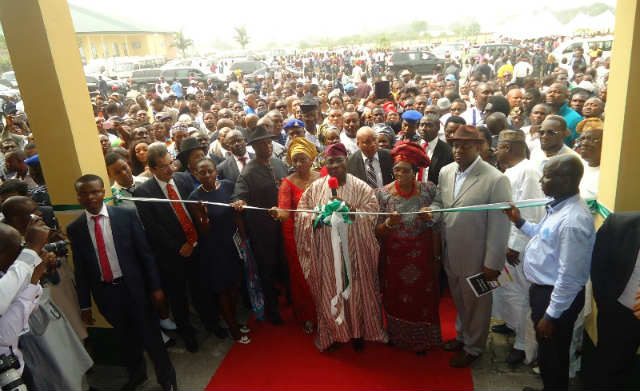 Apart from the above, Rt. Hon. Chibuike Amaechi set up an agency called Bureau on Public Procurement alias 'Due Process' with the highly respected Barr Franklyn A. Nierum as its Director General. This is a man who due to his sterling and uncompromising attitude to corruption is hated by many of the government officials and contractors who see him as an enemy of the system but most certainly loved by Gov. Amaechi who sees in him the key to stopping corrupt practices in the State. This Commission is to monitor projects, ensure proper valuation and costing of contract in line with the market value thereby reducing corruption and inflation in the system and ensuring that credible and capable contractors execute government projects in the State.
"The policy thrust of the present leadership of Rivers State under the watch of Rt. Hon. Chibuike Rotimi Amaechi is to maintain a robust public financial management structure that could bring about efficiency and effectiveness. The position of government on prudent management and accountability were responsible for the successful execution of various ongoing projects in the State and the administrative policy of instilling financial discipline is appropriate and timely"
How Amaechi used the Resources of Rivers State and for what purpose(s)?
That the administration of former Governor Amaechi had embarked upon many unprecedented projects, including setting up of the Songhai Farms and the N20 billion Agric Scheme that revolutionised agriculture in the state; starting off of the billion Greater Port Harcourt City to decongest the present Port Harcourt City, and construction of one of the best stadia that hosted the last Sports Festival in the new city; building and equipping 180 health centres across the state; constructing many roads and schools; embarking on a mono-rail, first of its kind in Nigeria, which first two phases was completed by 2014. Upon completion, the mono-rail would transport 40,000 passengers daily but Wike has sat on its completion for reasons only him will one day explain.
Others include offer of scholarships to over 2,000 students in Nigerian Higher Institutions and spending of about N5 billion for students in foreign institutions; all these have been stopped by the Wike's administration. Building a world-class university which was at its completion stage before Amaechi left office and intended to turn out well-equipped graduates that will hold their own in any field and compete with the best in the world; building in Rivers State University of Science and Technology a hostel that will accommodate about 6, 000 students and accommodation for all the lecturers of the university. The university will be fully ICT-compliant. It's important to point out here that the Rivers State Government is among the few states in Nigeria that offer free education and free health delivery to its people, but stands apart as the only state offering free education, free sandals, free books and free uniform in Nigeria. About 200 primary schools have been set up in 200 communities, a feat that no other state is yet to accomplish. Wike has rubbished all these educational feats by turning most of these schools into hide-outs for rats and criminals.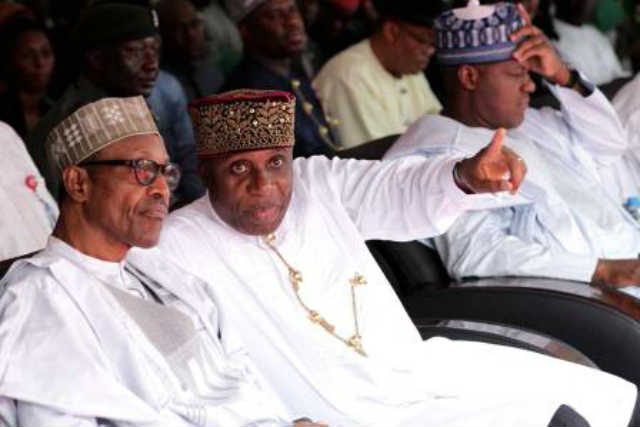 Health: So far, about 100 medical doctors have been employed to staff most of the health centres in the rural areas. The Rivers State Government has currently embarked upon the exercise to eradicate malaria vectors from the state. The Health Centre at the Rivers State University of Science and Technology 'will soon be opened to the public.' The state was lauded last year for its daily commissioning of a health centre over a 60-day period in 60 communities in its 60-60-60 initiative. The Dental Hospital located in the Garrison area of Port Harcourt will soon be opened.
The Rivers State Government has invested over N100 billion per year from 2008 to 2011 in provision of roads, bridges and social amenities. In this regard, the government has engaged in the construction of 800 km roads with 250 already completed. Ten major bridges under construction, with three already completed; 20 minor bridges under construction, with four completed; two flyover/interchange under construction; six land reclamation/shore protection projects at Andoni, Opobo, Buguma, Abalama, Olombie-Owukiri Island, Oba Ama and Okirika, with 1,1400,000 km, with two completed; two major markets and a shopping mall under construction (Phase 1 of Mile 1 market housing 960 shops and two banking halls completed).
Apart from all these, the Rivers State Government built three power stations at Omoku (150 megawatts), Trans-Amadi (130 megawatts), and Eleme (75 megawatts). By June, 2011, capacity will be increased to 500 megawatts under the $195 million dollars 180mw gas turbine awarded to Saipem. Seven transmission stations (132/33 kilo volts) and seven distribution injection sub-stations 33/11 kilo volts built. The security and freedom the people of Rivers State are enjoyed under the watch of Amaechi can only be appreciated if the scenario and state of Rivers State before Amaechi assumed office can still be remembered by our people.
International awards for Rivers State based on the financial prudence of Amaechi
It is on record that Rivers State has again been affirmed a 'B' international rating by leading international financial analysis agency, Standard and Poor's (S & P) in a report released recently. The long-term outlook for the state is revised upwards from last year's rating of 'Stable' to 'Positive', on the strength of significant ongoing infrastructural investments (in roads, ICT, health care, education and urban renewal), and relentless efforts to transform the public finance framework. All this would help lift the state's social and economic status in the long-run. The agency in its 2010 credit analysis report on Rivers State, noted that the state currently had a high credit quality, owing to its strong cash holdings, low debt and a healthy operating balance.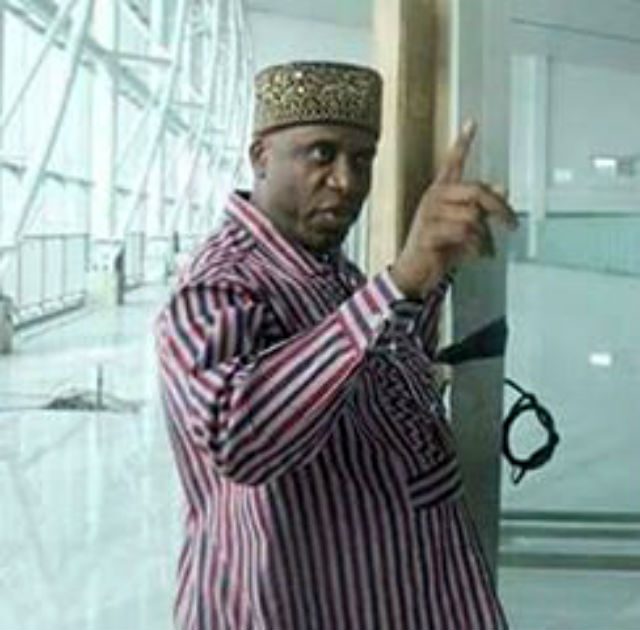 More important, the state's efforts towards modernising public sector administration, which included information technology upgrade and an improved transparency and accountability in administration is a plus to the administration. Standard and Poor's also noted that Rivers has a strong liquidity base, with no substantial debt burden. According to S & P, as of July 2010, Rivers continued to enjoy a very comfortable liquidity position. It had N43.9 billion in local currency and $11 million in US. dollars. By this overview, cash holdings in the state at the end of 2010 should be around N50 billion, based on Standard and Poor's assumption of N200 billion."
In appreciation of all these feats, the Rivers State Governor, Rt. Hon. Chibuike Rotimi Amaechi has been conferred with the prestigious "SERA's" award for his contributions towards the social development of Rivers State, in line with the objectives of the Millennium Development Goals (MDG), especially in the areas of Health and Education.
Further proof of Amaechi's Prudence in Public Finance
As Minister of transportation, Amaechi has once again demonstrated his sagacity and prudence in management of public finance by saving a whopping N134.4 billion for the nation (using N168 to $1 as it was in 2014, when the contract was first signed), by negotiating downwards the planned 1,402km coastal rail-line project already approved by the administration of Dr Jonathan at a huge cost. "Rt Hon Amaechi has by this singular act demonstrated to the entire world that he utilised the resources of Rivers State prudently and wisely during his tenure as the governor of Rivers State,"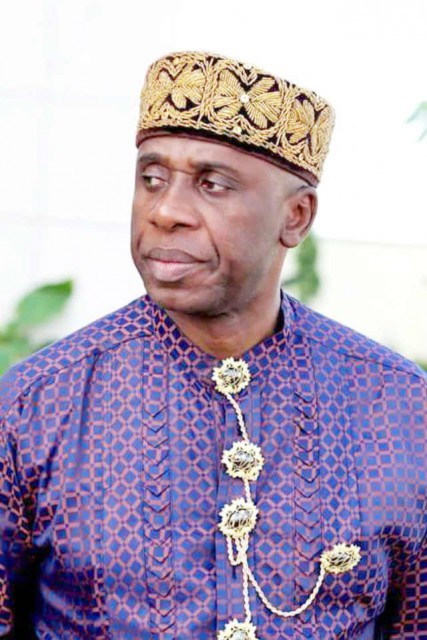 Apart from the above feat, Rotimi Amaechi instilled financial discipline in the ministry of transport and its agencies and provided safety measures at the nation's airports.
To Dr Chamberlain Peterside, "Amaechi was a stickler to due process, transparency and accountability. He took us to task a lot of times to ensure financial transactions are properly documented and our accounting practices are above board. That was reflected in the various reforms and automation projects in the public finance sector (ministry of finance and BIR). His masterstroke was the monthly reserve fund savings program. Without that to fall back on, the state would have gotten into real hard times from mid 2014 and things might have been even worse today".
Amaechi in the eyes of great minds
1. His Royal Majesty, King Alfred Diete-Spiff, military governor of the old Rivers State, from 1967 to 1975. He was also a member of the Supreme Military Council (SMC) under General Yakubu Gowon's administration and currently, the Amanyanabo of Twon Brass, Bayelsa State, once stated and I quote: "Yes, I am attributed to be the father of the old Rivers State but, without sounding immodest, let me reiterate that Governor Amaechi can be described as the builder of the modern Rivers State, if all the infrastructure he has put in are anything to go by. I am so proud of his feats and if he continues like this, Rivers State will be a proud place to all Nigerians."
2. Former President Jonathan while on inspection tour of the PH – Owerri Road, constructed by the administration of Amaechi said that, "the several road networks embarked upon by the Rivers State Government and the Monorail transport system planned by the government has significantly shown that the state is moving ahead, beside the road network, I want to commend Governor Amaechi on the three major projects, the quality of primary and secondary schools that we saw, as well as the power project that would aid Small Business Enterprises."
3. Prof. Tam David-West, "If you compare the administration of Odili and that of Amaechi, you will agree with me that the present administration under Amaechi has done in two years far more than what Odili did in eight years."
4. Former Governor Shekarau of Kano State who was once in the State to witness some of the great feats of Amaechi remarked, "I feel highly fulfilled by coming here today to hear and see the dividends of democracy, as I urge Governor Amaechi to build more of such schools which he described as vehicle for change. But for time, I would have borrowed a leaf from Amaechi by replicating the quality of schools I have seen here in his State."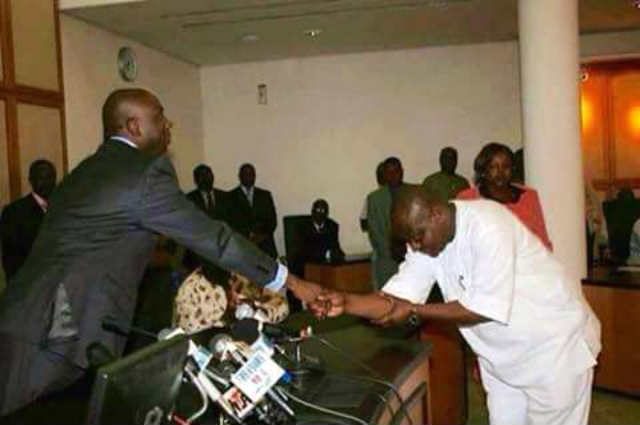 5. The former President of the Republic of Zambia, Dr. Kenneth Kaunda, during his visit to the State described the leadership of the Governor of Rivers State as a focused one. Dr. Kaunda noted that with the focused leadership of Governor Amaechi, Rivers State would continue to be of service to humanity for many years to come.
6. The Deputy Speaker of Ugandan Parliament and Chairperson of CWP, Hon Rebecca Kadaga, lauded the developmental efforts and policies of Governor Amaechi, especially those geared towards improving the lot of children and women, saying that the issues already canvassed confirm that what the CWP was set to achieve are already in place in Rivers State.
7. The former Israeli Prime Minister, Ehud Olmert, stated recently: "The impression that I always get when I come to Africa is that these countries have enormous potential and your country and your State (Rivers) have enormous potential and I think that you happen to have at this time in history also, a dynamic, energetic and capable leadership that can make the dreams of building up the State into a reality of life for the 5.1 million residents in Rivers State that want their lives to be of much higher and greater quality."
8. The then United States Consul General in Lagos, Mr. Jeffrey Hawkins, while exchanging ideas with some journalists stated, "I must commend Governor Rotimi Amaechi of Rivers State for embarking on numerous people-oriented projects and showing enthusiasm on Niger Delta issues. We are very appreciative of all that Amaechi has done. We are quite clear that addressing the issues of the Niger Delta, the challenges require focusing on things like education development, agriculture, health, all sorts of issues, and the governor was kind enough to show us…"
9. According to Vice President, Prof. Yemi Osinbajo, "Ameachi is also a man of big ideas and very insightful, he understands how to live long in the hearts of men. His education policies in Rivers State and all of those children he gave real hope and opportunities will always that he will be remembered long after he left this earth."
Conclusion
While I know the difficulty in managing public funds, Amaechi demonstrated a high level of skill, integrity, probity in this regard. The numerous projects completed while as the Governor of Rivers State are a clear indication that he indeed, deserves encomium from all and sundry, rather than being vilified by Wike and his misguided group. He and his team certainly deserve kudos for prudently utilising the public fund of our people wisely.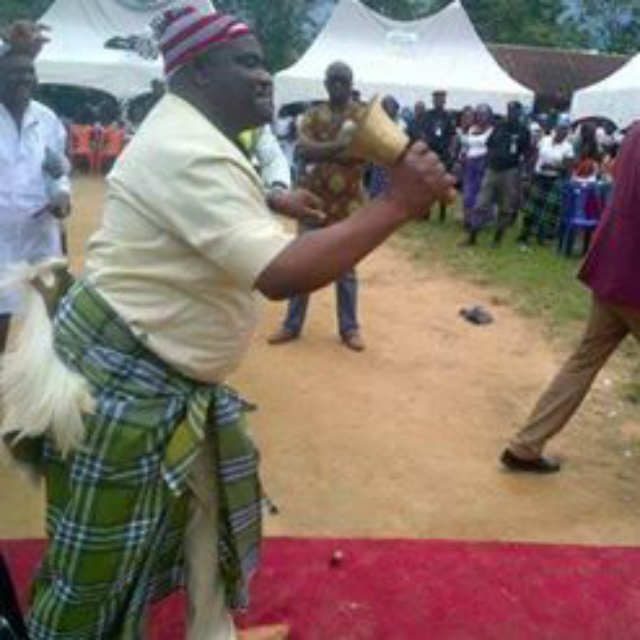 While Wike within two years in office as Governor of Rivers State have borrowed a whopping sum of over N130bn from the banks the highest by any state government while ensuring that Teachers, Civil servants, Contractors are not paid their salaries and dues and that most of the schools constructed by Amaechi are under lock and key. Apart from all these sad and unfortunate feats, Wike's administration is described as a 'one chance' administration where the state is governed without budget and lives of human beings are no longer sacrosanct or safe. Funny enough, the not performing Wike is at the forefront to run down a man who contributed to his political growth.
Please, you the reader after reading all the monetary, international and national awards and recognition and the efforts of Amaechi in prudent use of the Rivers State resources, judge and ascertain if Wike's Amaechi is truly the Amaechi we know but let me conclude by stating that these unfortunate attempts to impugn the character of Amaechi though devious, dangerous, sad and malicious will surely fail and fall as pack of cards unless God is no longer God.
---
Eze Chukwuemeka Eze is a Media Consultant based in Port Harcourt and can be reached via ezemediaconcept2020@gmail.com
Support InfoStride News' Credible Journalism: Only credible journalism can guarantee a fair, accountable and transparent society, including democracy and government. It involves a lot of efforts and money. We need your support. Click here to Donate